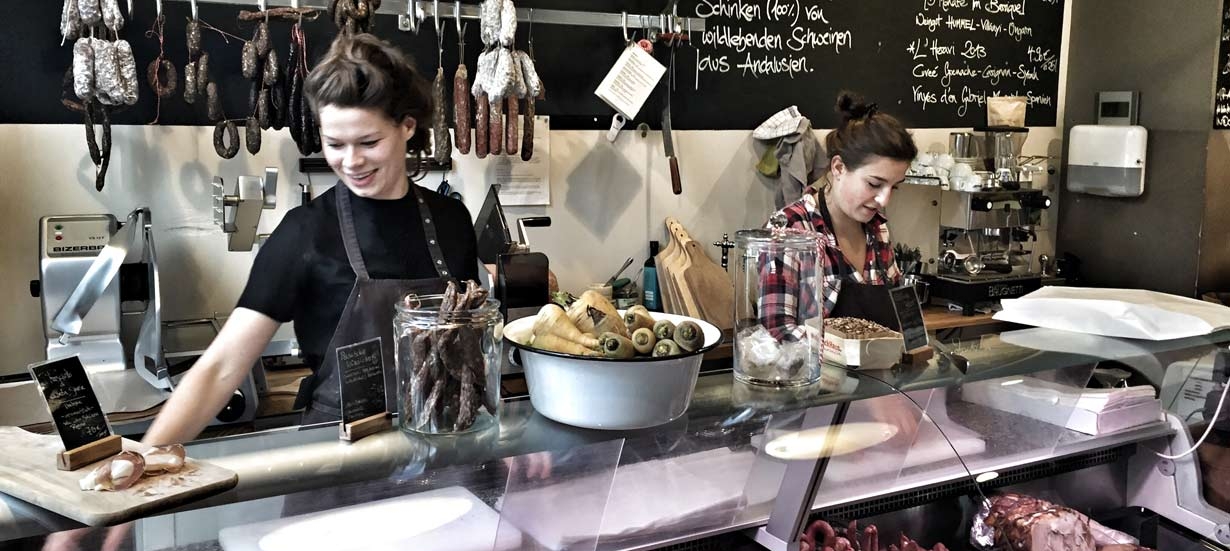 Our store "Vom Einfachen das Gute"
2013, we made our dream come true. A shop in which we would like to buy groceries ourselves. A place for discussions and beautiful, genuine, product-producer stories. Locality is good, but not a must. For us, emotional closeness is more important. For instance, friends of us have a "Demeter" farm 200 kilometers away, there was no question that we would take their raspberry jam into our range – and perfectly, it is the best there is!
Good has two meanings for us. Good in the sense of culinary good, tasty. And good in the sense of responsible. The latter is, for us, the knock-out criteria in procurement. Consistently flavorsome and with true substance.
"Vom Einfachen das Gute" means "From the simple, the good", and sums it up perfectly.
"Finally, there is a deli store in Berlin, where you can get everything for a proper "Brotzeit." (engl. translation)
"Endlich gibt es in Berlin einen Feinkostladen, in dem man alles  für eine vernünftige Brotzeit besorgen kann."
"This cosy deli, brimming with fresh loafs of bread and a wonderful selection of meats an cheese, is the perfect place for having a tasty home-made sandwich an a glass of red wine."
"A network of good taste." (engl. translation)
"Ein Netzwerk des guten Geschmacks."