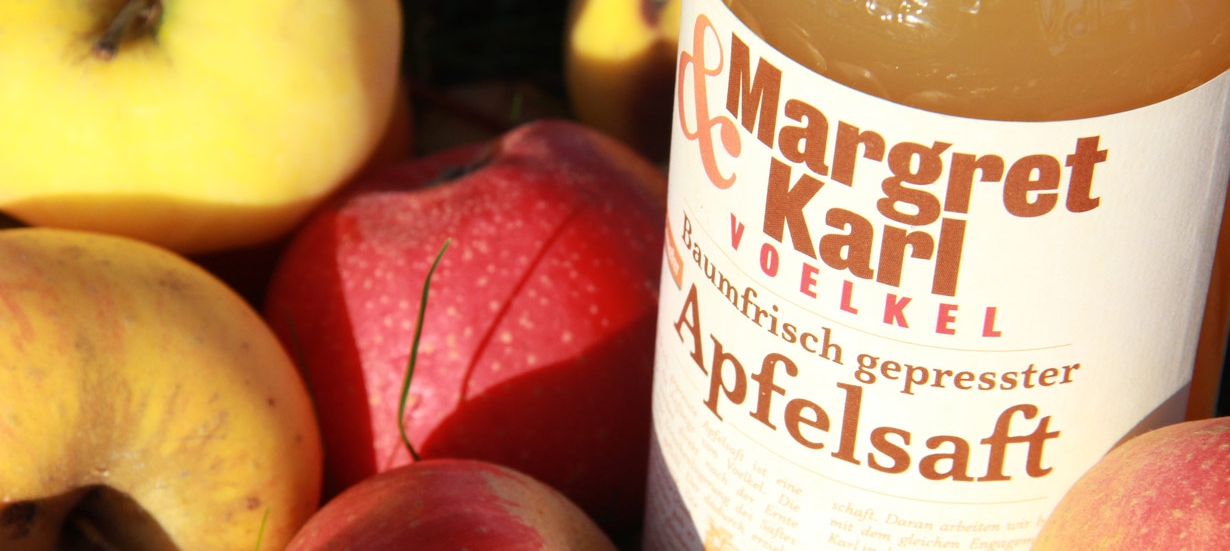 Recapturing a piece of the organic apple juice market
The organic apple juice market is primarily driven by price. Trademarks dominate the shelves. With the freshly tree-squeezed apple juice "Margret & Karl", Voelkel wants to recapture a piece of this market.
The juice is a tribute to the two founders Margret and Karl. In the 20s, the two settled on the Höhbeck and put their dream of self-directed work and freedom into practice. The first juice they produced came from the apples of their own garden. From the beginning they pursued the idea of a biodynamic economy, with which they laid the foundation of today's Voelkel philosophy. The apple still plays a central role within the company, despite now processing more than 40 other fruits and vegetables.
"The Demeter apples used in our juice are pressed after harvesting and filled directly into bottles without intermediate storage. The achieved flavor is therefore unique. Although in 1936 there were no possibilities of gentle bottling, we believe that my grandparents, Margaret and Karl, would have liked it very much," says CEO Stefan Voelkel.