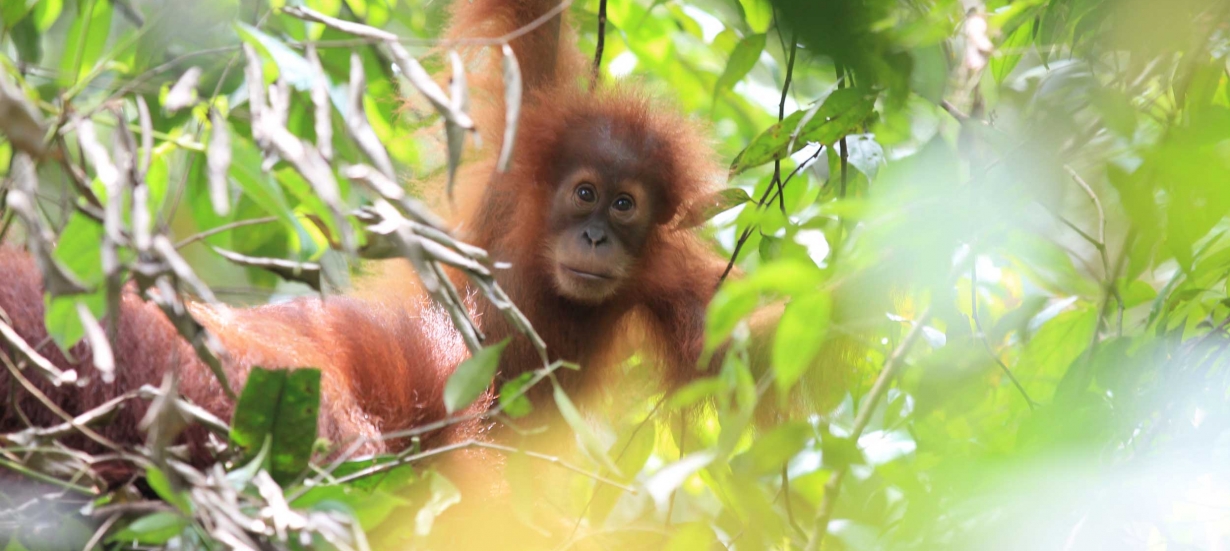 "SUMATRA ESPRESSO" not only tastes good, but is a project that's incredibly important to us, personally. During her work at an Orang Utan center in Borneo, Manuela witnessed how the Indonesian rainforest continuously disappears. Palm oil takes over the land.
But there are alternatives – such as the "Orang-Utan Coffee Programme". Participating in this project, smallholder peasant families manage their coffee gardens ecologically and commit to protecting the rainforest, its plants and animals. In return they receive a bonus. With a further bonus, the "Sumatran Orang-Utan Conservation Programme" is encouraged.
Along with our friends from "Tres Cabezas Coffeeroasters" we buy the raw coffee from this project, roast and taste it. The coffee is sold in our store "Vom Einfachen das Gute" and in the shops of "Tres Cabezas".