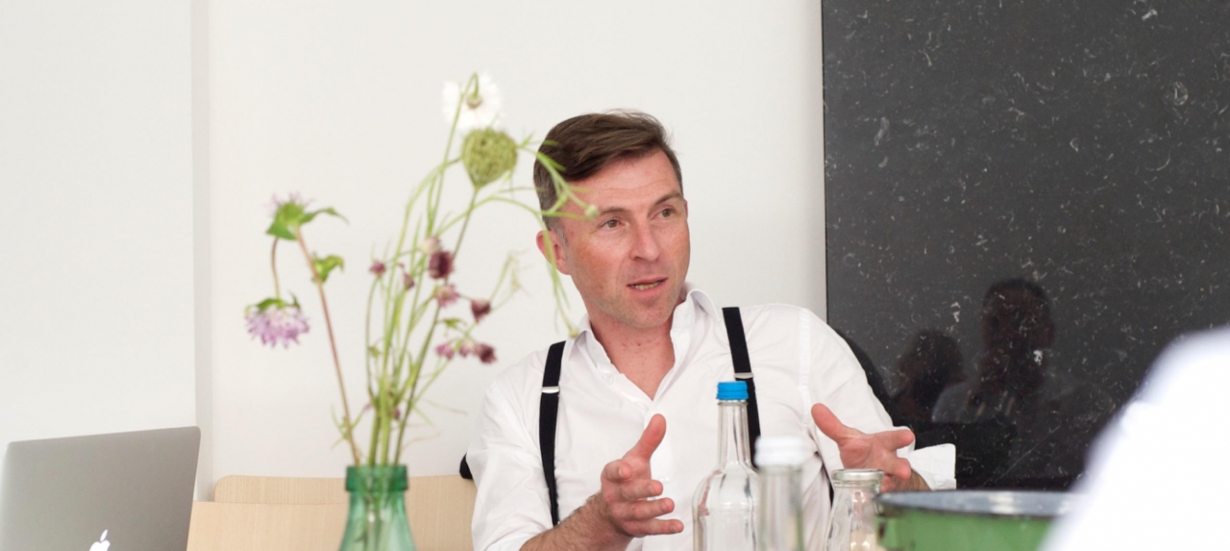 German Gemeinschaftsgastronomie-Kongress March 2016
Jörg Reuter spoke in Hamburg spoke to 200 participants on the question of why the future belongs to good food. The main topic of the German Gemeinschaftsgastronomie-Kongress 2016 was VALUE CHANGE – WHAT MOVES (YOUNG) GUESTS TODAY. Strategic success Trio: Health, Quality & Sustainability.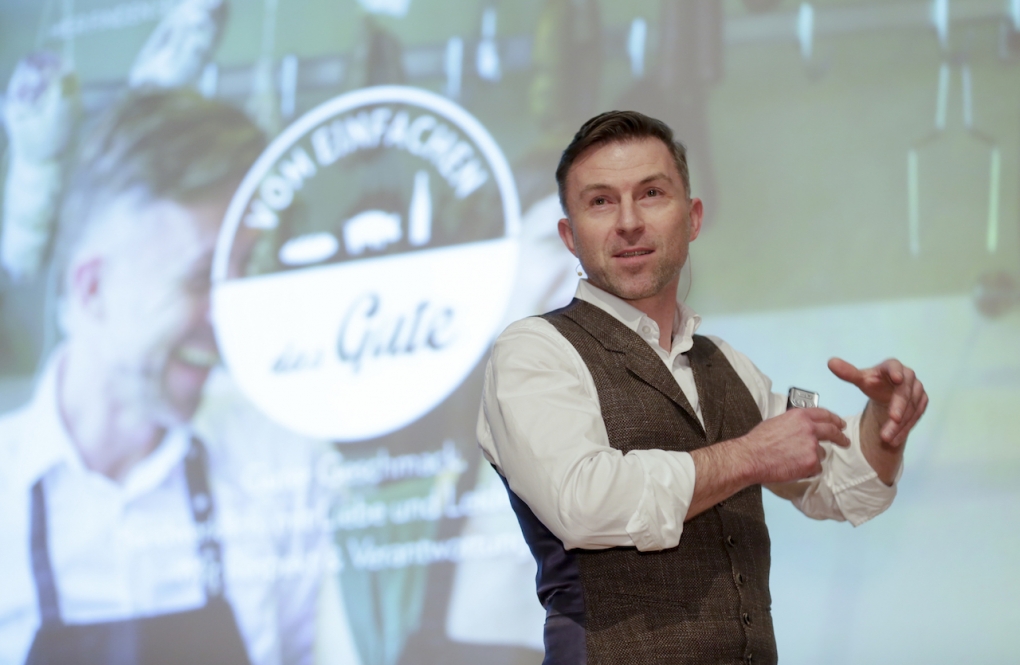 Generation Food May 2014
A generation with a new approach to food, resulting in permanent market change. (Sensual, Meaningful and Collective.) The American market identified this generation born in the 80s and 90s. Those who are now between the ages of 16 and 36. Referred to as Millennials or Generation Y, it is a well educated generation seeking for deeper meaning. A generation who have found a field in which they can combine both substance and sensuality: food.
On the 22nd and 23rd of May 2014, 30 participants met at an event hosted by GrüneKöpfe Strategy Consultancy in Berlin to learn more about Generation Y, and discuss how producers and trading companies in Germany, Switzerland and Austria can adapt to their needs.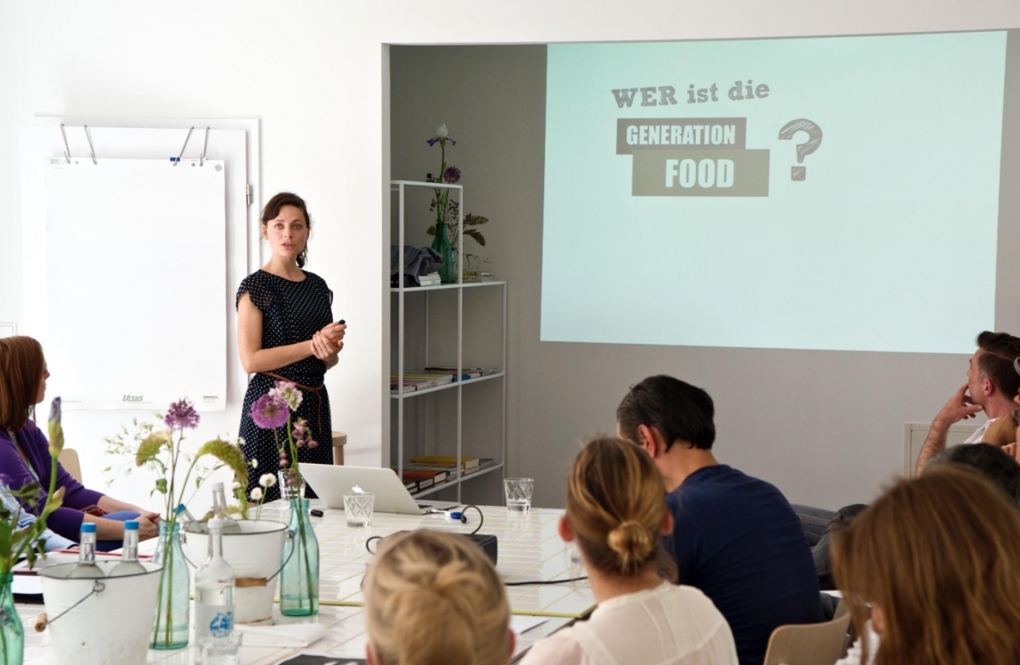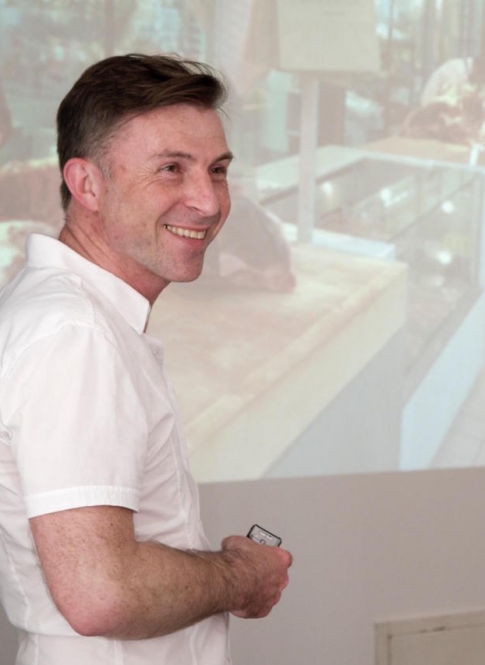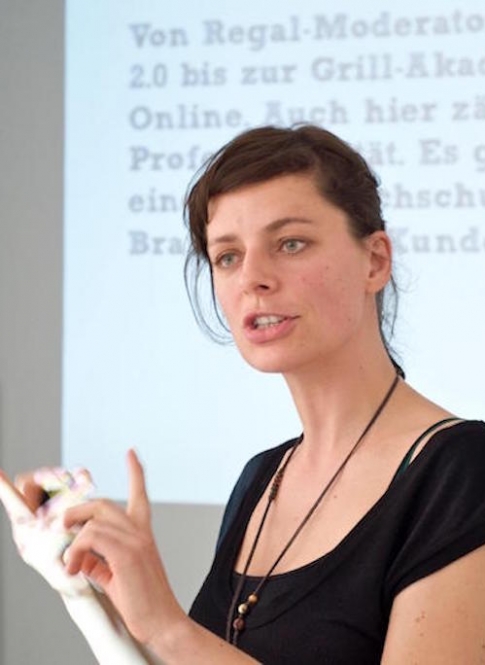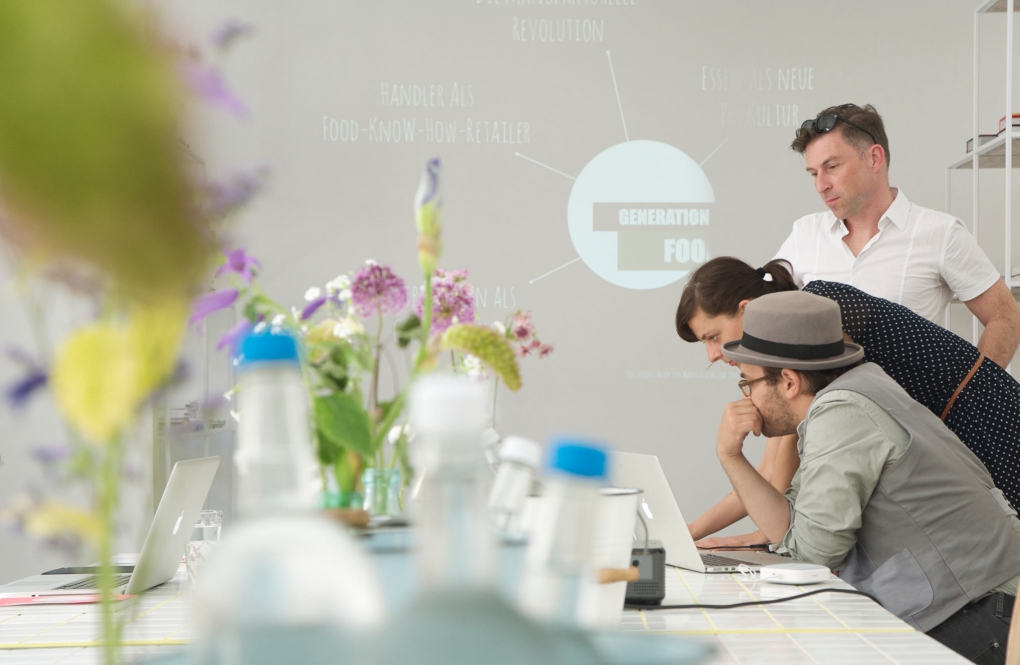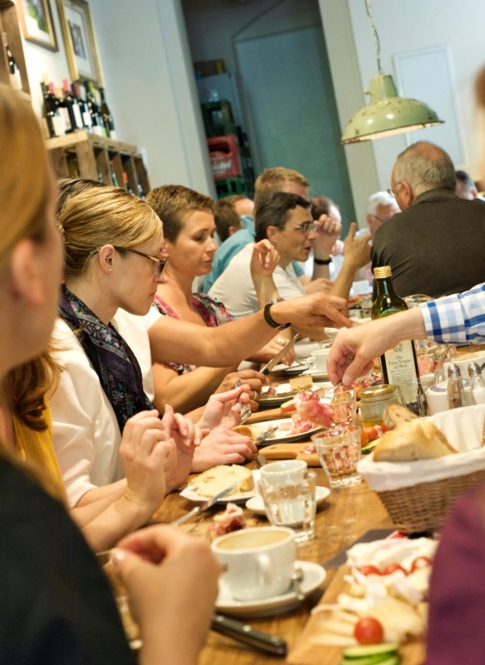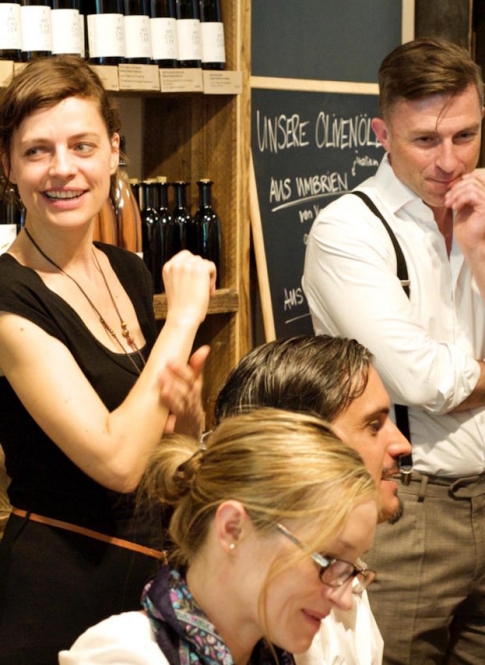 Roundtable Dr. Oetker April 2016
Deschna Afram spoke in Erfurt at the 30th Dr. Oetker Roundtable about the wishes of the consumer – and how the industry can meet these.
A compelling discussion about the departure to regional sources, especially among young consumers, and how it is, in many ways, a return to the traditional values of food.
Getränkeimpulstage Kitzbühl January 2016
Jörg Reuter spoke in Kitzbühl to 100 executives of the beverage industry on the subject of "Foodies" as a target audience and how they can provide new business opportunities for the beverage industry.
During the break, the question to what extent is it possible for "Romance Brewers" to operate authentically prompted an engaging discussion. As always, when Brewers come together, the German "Reinheitsgebot" (Purity Law) came up. In our opinion: For the Purity Law to have consumer relevance, one must first of all define what Unclean implies. This is, however, yet to be addressed. Additionally, the "Reinheitsgebot" was argued to be limiting the creativity of craft brewers, blocking a budding creative industry.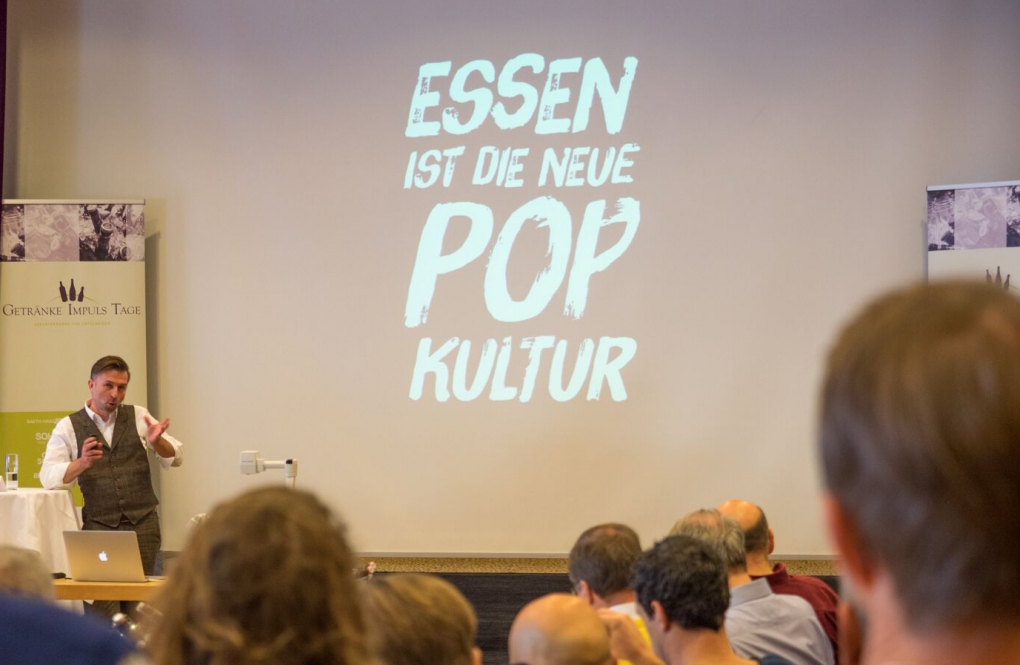 Aramark April 2016
Deschna Afram spoke in Stuttgart to 140 Business and Kitchen Managers. The key topic of the talk was "The future belongs to good food" and the chances for Aramark to think ahead and shape the markets.
Aramark has a welcoming corporate culture in which lies an enthusiastic optimism about the future of good food.
Delegates Assembly Bio-Suisse November 2015
Jörg Reuter spoke in Luzern to around 100 Swiss organic farmers on why the future belongs to good food stories. That farmers, cheese makers, butchers and bakers will be the rock stars.
Key points: Focus on moving people emotionally, instead of informing people factually. More WHY than WHAT. Understanding desires and acting upon them.
Happy moment: An elderly Swiss farmer thanked Jörg with a poem.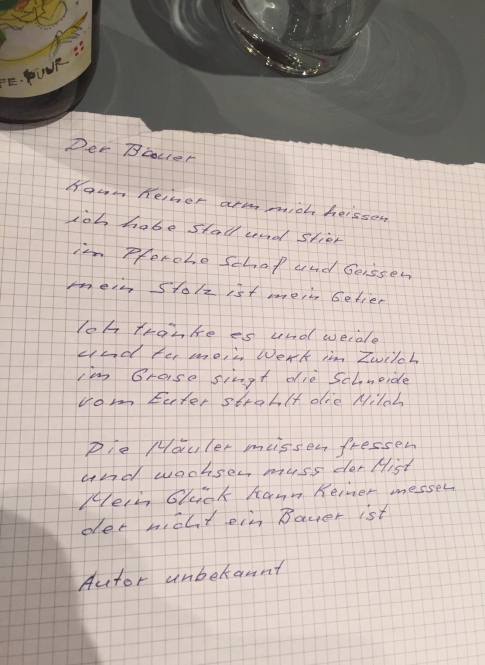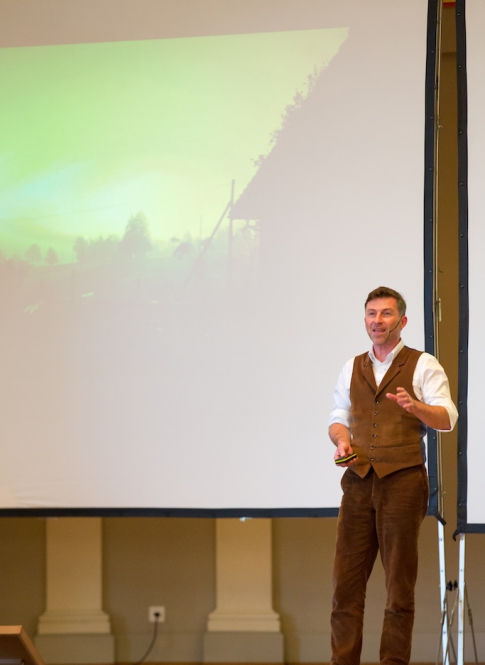 Mensa-conference Deutsches Studentenwerk September 2015
Jörg Reuter spoke in Hamburg to Mensa Managers, from all over Germany, on why Mensa should see themselves as a brand, and how one must stop trying to please everyone. He also went on to discuss the successful development of aspirational spaces, and why the idea that "food is a pop culture phenomenon" fits perfectly in the university canteen.
"Good food has a story, bad food does not have one".
Tessiner Innovation Days April 2015
Jörg Reuter spoke in Lugano to executives of the confectionery industry on how he become an expert for the Foodies target audience and how they produce new business fields for the confectionery industry.
Dreamlike location with breathtaking views over Lake Maggiore. A successfully organized event by Bernd and Ulla Nordmeyer. Family atmosphere and highly professional input. Wonderful inspiring conversations, and one of more glasses of wine with Anitra Eggler.